fonaCAB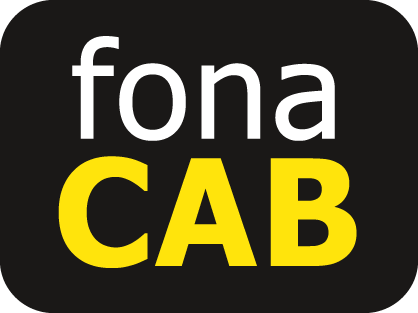 fonaCAB are delighted to be the Event Sponsor of the 2019 Ulster Grand Prix. I love bike racing – I have done ever since I was a child and have many happy memories over the years of my times at
Northern Irelands great races. From the biggest like The Ulster Grand Prix and The North West 200 to short circuits like Kirkiston and Aghadowey they all have their own unique challenges. Many older fans like me will have enjoyed "The Roller Coaster" at Temple or "The Jumps" at Carrowdore. Each circuit has something special for race fans and we're hoping that this year, if the conditions are favourable, The Ulster Grand Prix can win back the title of the World's fastest Road Race from the Isle of Man TT. Regardless of this, we should be proud to have the Ulster Grand Prix as one of Northern Ireland's and the racing world's premier events. It's a fantastic opportunity to showcase this historic and challenging circuit, but also a platform for our local teams and riders, many
of which we're honoured to support.
To get us to the position of being the largest taxi company on the Island of Ireland and one of the largest in the UK has taken significant investment in time, people, technology and training. We do everything in our power to make sure that each of our 100,000 bookings per week is delivered with the same attention to detail and professionalism as the one before. It's this commitment and investment in ourselves that we see in many of the sporting teams and individuals we're delighted to lend our support to.
fonaCAB are one of the biggest investors in local sport in Northern Ireland and are at the forefront in our support of bike racing. In 2019 we have increased our commitment further as the title sponsors of both the Ulster Grand Prix and the North West 200. We've also got behind established racers and up and coming talent from the Northern Irish scene such as fifteen year old Scott Swann who has a bright future in racing ahead of him. Whether they're racing or not, we'll always be cheering on Lee Johnston, Glenn Irwin, Simon Reid, Gerard Kinghan, Jeremy McWilliams and Paul Jordan as fonaCAB sponsored riders and getting behind Michael Dunlop through our support of Team Tyco but what we really want is an exciting, enjoyable and incident free week's racing for all.
We wish every rider, team and spectator a safe and successful Bike Week and if we can be of any service at any time in and around the Greater Belfast area, just give us a call – 02890 333 333. William McCausland Managing Director fonaCAB
Lisburn & CASTLEREAGH city Council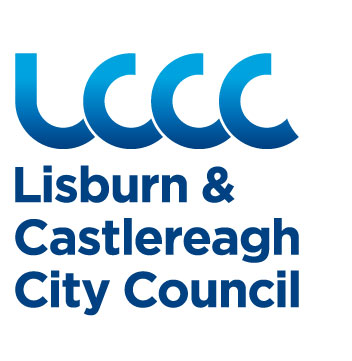 Lisburn City Council, nestling along the Lagan Valley between the Dromara Hills, Belfast Hills, Lough Neagh and Belfast, with a population of approximately 120,000, is the second largest Council in Northern Ireland and was granted City Status as part of Queen Elizabeth II's Golden Jubilee celebrations in 2002.
The City has a reputation for some of the largest events in the Province. As well as the 2019 Ulster Grand Prix Bike Week, this year saw the Balmoral Show held at Balmoral Park at the Maze/Long Kesh which attracted tens of thousands of people; Garden Show Ireland at Hillsborough Castle and the Northern Ireland Countryside Festival in Moira Demesne.
2019 sees the 66th anniversary of the Ulster Grand Prix on the Dundrod Circuit and since 2002 the Council has worked closely with the Dundrod & District Motorcycle Club to promote and support the Ulster Grand Prix Bike Week.
For further information contact:
e-mail enquiries@lisburn.gov.uk
telephone 028 9250 9250
---
TOURISM NI

Tourism Northern Ireland is once again pleased to support the Ulster Grand Prix and provide financial assistance under our International Tourism Events fund to help boost this racing spectacle.

Our vision is to confidently and passionately champion the development and promotion of the Northern Ireland tourism experience and our mission is to build the value of tourism to the local economy.
We aim to fully support the events industry and strengthen the position of Northern Ireland as a must see destination. Our ambition is to make Northern Ireland the home of great events and feature a strong annual tourism events programme consisting of major bid events, supported by core home grown and international events.
The organisation continues to attract, develop and support events which have the ability to give Northern Ireland a competitive advantage by benefiting the image, economy, tourism performance and further potential of the region as well as enhance Northern Ireland's reputation as a destination to live, work, study, invest and visit.
Events such as the Ulster Grand Prix offer a thrilling sporting experience and will continue to generate a substantial impact on the economy and contribute to Northern Ireland's positive profile.