Lisburn & CASTLEREAGH city Council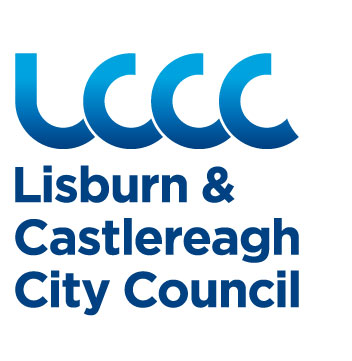 Lisburn City Council, nestling along the Lagan Valley between the Dromara Hills, Belfast Hills, Lough Neagh and Belfast, with a population of approximately 120,000, is the second largest Council in Northern Ireland and was granted City Status as part of Queen Elizabeth II's Golden Jubilee celebrations in 2002.
The City has a reputation for some of the largest events in the Province. As well as the 2013 Metzeler Ulster Grand Prix Bike Week, this year saw the first Balmoral Show held at Balmoral Park at the Maze/Long Kesh which attracted tens of thousands of people; Garden Show Ireland at Hillsborough Castle and the Northern Ireland Countryside Festival in Moira Demesne.
In 2013 Lisburn has been designated as a European City of Sport and the City will be hosting a number of events to celebrate this honour, including the Coca-Cola Half Marathon, 10K and Fun Run; Northern European Gymnastics Championships at Salto and Irish National Short- course swimming championships at Lagan Valley LeisurePlex.
2013 sees the 60th anniversary of the Ulster Grand Prix on the Dundrod Circuit and since 2002 the Council has worked closely with the Dundrod & District Motorcycle Club to promote and support the Ulster Grand Prix Bike Week.
For further information contact:
e-mail enquiries@lisburn.gov.uk
telephone 028 9250 9250
---
TOURISM NI

Tourism Northern Ireland is once again pleased to support the Ulster Grand Prix and provide financial assistance under our International Tourism Events fund to help boost this racing spectacle.

Our vision is to confidently and passionately champion the development and promotion of the Northern Ireland tourism experience and our mission is to build the value of tourism to the local economy.
We aim to fully support the events industry and strengthen the position of Northern Ireland as a must see destination. Our ambition is to make Northern Ireland the home of great events and feature a strong annual tourism events programme consisting of major bid events, supported by core home grown and international events.
The organisation continues to attract, develop and support events which have the ability to give Northern Ireland a competitive advantage by benefiting the image, economy, tourism performance and further potential of the region as well as enhance Northern Ireland's reputation as a destination to live, work, study, invest and visit.
Events such as the Ulster Grand Prix offer a thrilling sporting experience and will continue to generate a substantial impact on the economy and contribute to Northern Ireland's positive profile.