Peter Moore takes a look at some of road racing's biggest characters, and considers how important they are for the continued popularity of the sport.
There can be little doubt that road racing, and perhaps all forms of motorsport, attracts two types of fans.
There are those who love the competition and its technical elements, such as the racing itself and the machinery, and then there are those that are more captivated by the personalities and competitors themselves. For some it might be a mixture of both, but there's always something that pulls us in.
A good example of the personality side is the ongoing debate in F1 around Lewis Hamilton, with Bernie Ecclestone describing the reigning world champion as the sport's only 'true star'. His persona is arguably more than that of a driver, as he is on the cover of GQ and other style magazines, as well as being seen to attend award ceremonies and socialising with a whole host of celebrities.
He is as arguably now as much a media personality as he is a racing driver, but does he transcend the sport? In my opinion, no. I believe he is still regarded, associated and defined within the context of F1 and his racing achievements.
But if we look a little closer to home, could there be any road racing stars whose personalities eclipse the sport?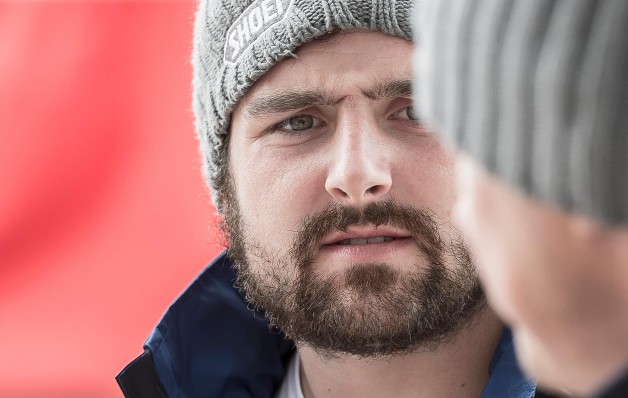 Road racing is of course not on the same global scale as F1, so it is easily possible that a racer could become a star outside of the sport, and this is good news, as ultimately it is likely to garner more exposure for the events.
If anything, we've already seen it happen. Today, road racing on the whole seems to be working harder to promote its events and appeal to a wider audience, but alongside that we've also seen some of the racers become television personalities in their own right, and with the rise of social media many riders have become more widely known and are more accessible to the everyday fan.
There are now so many ways to follow events outside traditional media. I can remember when I was younger, having to wait for the highlight TV shows in order to find out what had happened at the Ulster Grand Prix.
Today there are online channels, radio, social media as well as printed press and the TV, and following the World's Fastest Road Race in real time is easier than ever (although nothing quite beats actually being there!).
But even in the hazy memory from my youth, there were legends, and the obvious one that springs to mind is the revered Dunlop dynasty.
Here surely is an example of a name and of individuals that transcended the sport, who defined an era and whose rivalry you remember, rather than the technical specifications of the machines they were riding at the time. Road racing and 'Dunlop' will, forever, be spoken in the same breath, and even people who don't follow the sport know the name.
Then we also have the most obvious example of a racer crossing into mainstream media, Guy Martin, who is now a household name through his television programmes, books and daredevil record attempts.
Whatever fans might say about him, there can be no doubt that he has brought more exposure to road racing. You only need to look at the queues of young fans outside the Tyco awning during Bike Week to realise that. He's a popular, if sometimes outspoken figure, but fingers crossed he is back at Dundrod in 2016 as there are a lot of fans who would miss his presence.
Michael Dunlop is another who, while not a national television star, remains extremely popular figure in the paddock. Perhaps one of, if not the most naturally talented road racer out there, he is something of an enigma, a man committed to doing things his own way, and I can't help but wonder if this is part of his appeal.
So with all things considered, should we thank the likes of Guy, Michael and the Dunlop's before them? I believe we should. The future of road racing has, arguably, never been brighter. I have never seen the UGP so packed and well attended, there is a crop of young, hungry and exciting road racers coming through and the strength and depth of the field is phenomenal.
The truth is, thanks to the likes of Guy and the Dunlops before him there are sisters, mothers, brothers or, in my case, fiancées that now know about road racing and who some of the riders are.
The personalities appeal to them, and thanks to the broader media coverage they receive they are more aware of their role in the sport. The racing itself is of course part of the thrill, but at the end of it all, racing is a human story, and I think that appeals to everyone.