The Around a Pound Superbike Race at the 2016 MCE Ulster Grand Prix was the runaway winner of the Race of the Year Award at the Cornmarket Motorcycle Awards on 27th January.
The sensational final international road of the season race saw the top six finishers all record laps of over 133mph, with race winner Ian Hutchinson smashing the lap record at a whopping 134.089mph to become the fastest road racer in the world.
It was one of six of the year's most thrilling races that were nominated for the award, including the Superstock race at the North West 200, the final Superbike race at the MCE Ulster Grand Prix, the Supertwins race at the Armoy Road Races as well as two MCE British Superbike races and the second Supersport race at the Sunflower Trophy meeting.
The winner was chosen by a public social media vote that ran right up until the ceremony began.
Collecting the award, Robert Graham, Chairman of the Dundrod & District Motorcycle Club said: "We're delighted to be taking this trophy home with us, cementing the 2016 Ulster's place in the history books.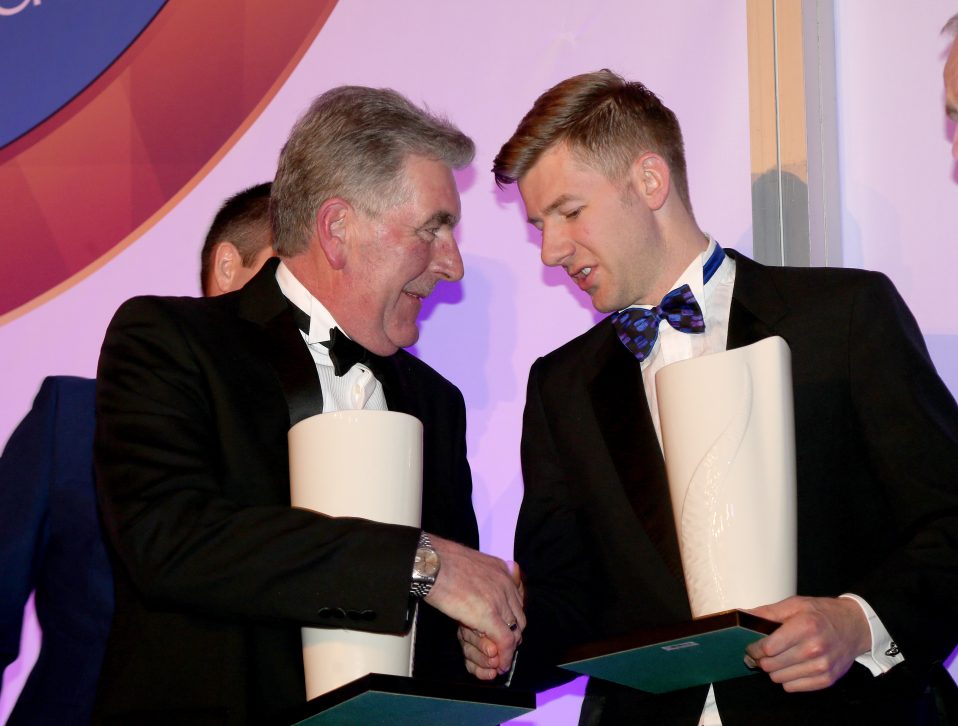 "We've had tremendous feedback on last year's event, which is no small part down to the dedication of the warriors that go shoulder to shoulder at breathtaking speeds for our entertainment.
"Hutchy clinching the world's fastest lap on the final leg of the final superbike road race of the season was a moment none of us will forget in a hurry, and we must thank him for the superhuman effort he put in!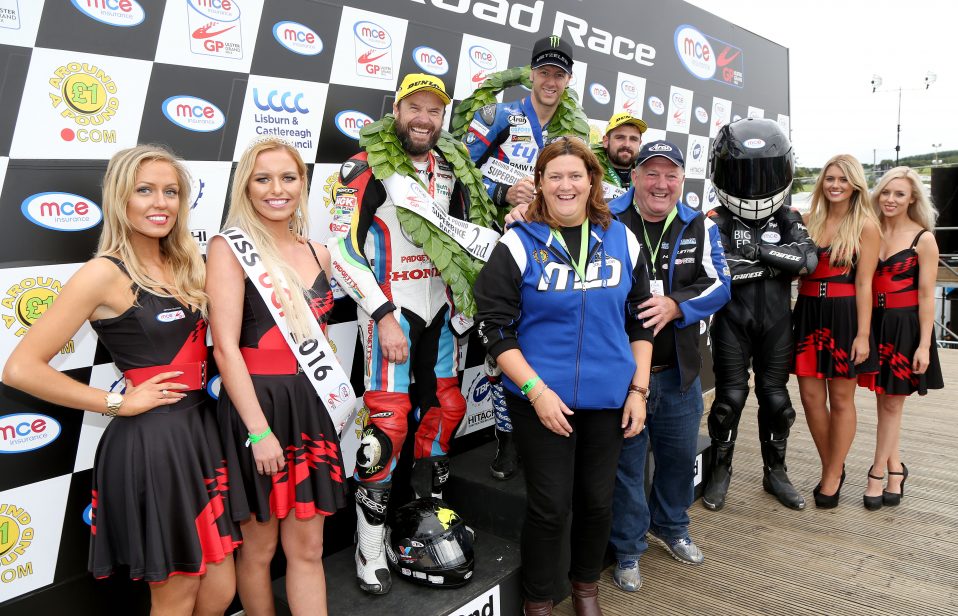 "Thanks also to the fans, it's a huge team effort to make an event of this scale happen and it means a lot to us that we won the award based on a public vote, showing us that we must be doing something right.
"We're looking forward already to August and with a line up on the grid including Michael Dunlop, Ian Hutchinson, Guy Martin, Bruce Anstey and co, I wouldn't bet against us seeing another contender for 2017 Race of the Year!"
Fans can buy tickets to attend the MCE Insurance Ulster Grand Prix and Dundrod 150 via Ticketmaster. Tickets will also be available to buy on the roads approaching the circuit during Bike Week and in the race office.