Belfast is just 10 miles away (15mins) from the Ulster Grand Prix circuit, so why not take time to explore all that the city has to offer.
Check out these fun and exciting sightseeing tours of Belfast and discover the sights and secrets of Belfast by foot, bus, bike or boat!
Segway Tour
If you are looking for something different then there's no better way to explore the historic Titanic Quarter than on a Segway! You will quite simply glide from one area to the next.
On the tour you see all the amazing areas regarding Titanic from its construction to its birth, including a visit to the Titanic Dock and Pump House.
More info: Segway tour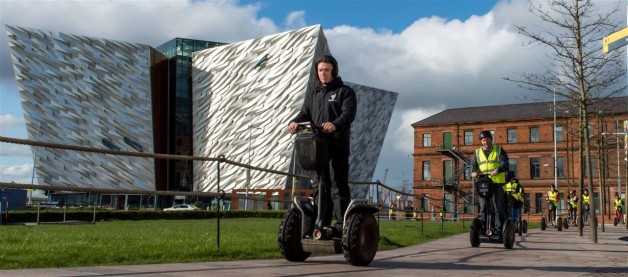 Belfast Bred Tour
Discover Belfast's fascinating food heritage and the high quality local produce available in the city today with Belfast Bred. Belfast Bred originated as a culinary walking tour around Belfast city centre. A sell-out success in 2010 and 2011, the tour has been re-imagined as an app to bring Belfast's food heritage straight to your mobile.
More info: Belfast Bred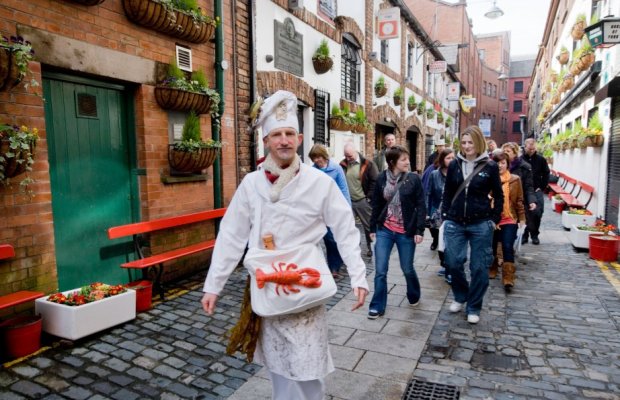 Belfast Pub Tour
There's no better way to experience the unique atmosphere of Belfast's historic pubs than on a light-hearted and informative Belfast Pub Tour. Each pub tour features 6 pubs and lasts approximately 2 hours, stopping off for a drink in a couple of pubs.
All tours depart from Crown Dining Rooms upstairs in the Crown Liquor Saloon.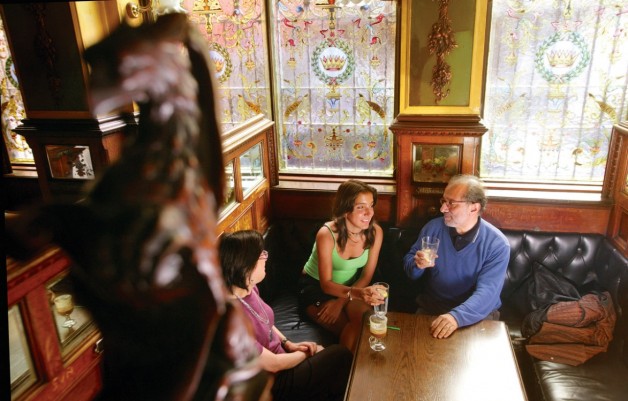 Lagan Boat Tour
The Lagan Boat Company offer the world's only Titanic boat tour, taking you on a unique trip to see the birth place of the famous liner and hear about her connection to Belfast. Tours depart from Donegall Quay, jetty 2 beyond the sculpture of the 'Big Fish'.
More info here: Guided Titanic Harbour Tour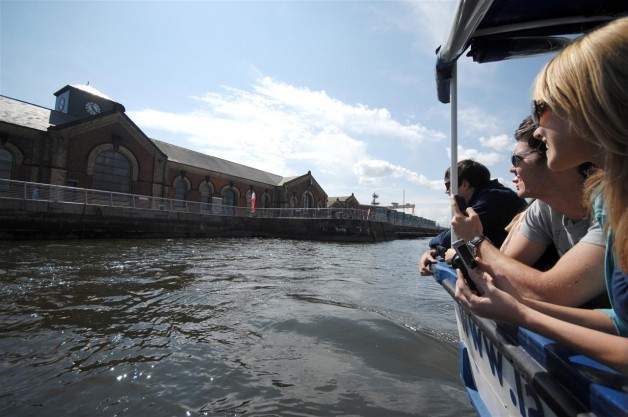 Ghost Walk Belfast
On this unique Belfast tour, you will learn Belfast's darkest secrets, its gruesome facts and horrible history including executions, disease, strange encounters, ghastly murder, body-snatching and ghostly returns from the dead. No stone is left unturned on this unique and thoroughly entertaining tour.
More info: Ghost Walk Belfast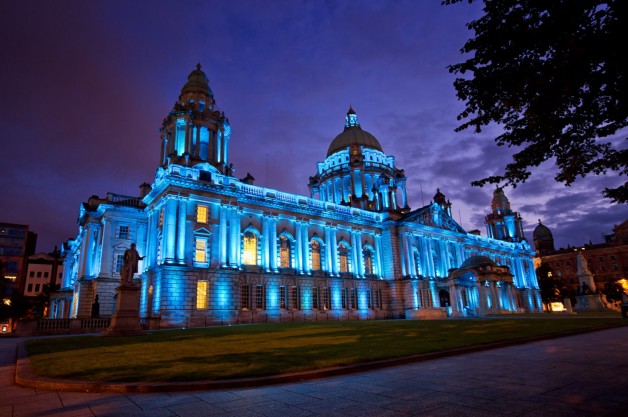 Belfast Literary Tours
Northern Ireland has a world-renowned reputation in poetry, prose and theatre. From Seamus Heaney, Samuel Beckett and CS Lewis, Belfast has a range of tours celebrating their work.
Belfast Through Writer's Eye Tour –  A self-guided tour through an app on your phone, tour guides feature some of Northern Ireland's literary greats providing you with their vision and inspirations of Belfast city.
Belfast Literary Tour – This tour takes you on a walk throughout the city exploring where our finest writers lived, walked and worked such as John Hewitt, Seamus Heaney, Brian Moore and many more.
CS Lewis Tour – Follow the trail of CS Lewis, author of the Chronicles of Narnia, by visiting his birthplace, school and the places that inspired some of his most famous work.  You'll also stop by 'The Searcher' sculpture, based on the character from The Magician's Nephew.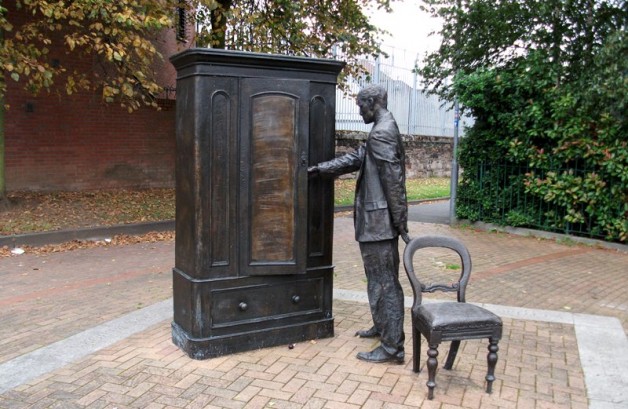 Belfast Food Tour
Experiences. Tastings. Fun.
That is what you'll get on the Belfast Food Tour – guaranteed to please all foodie fans. On the tour you'll meet producers, taste some beautiful local products (and maybe a wee drink too) while seeing the city through the eyes of a local.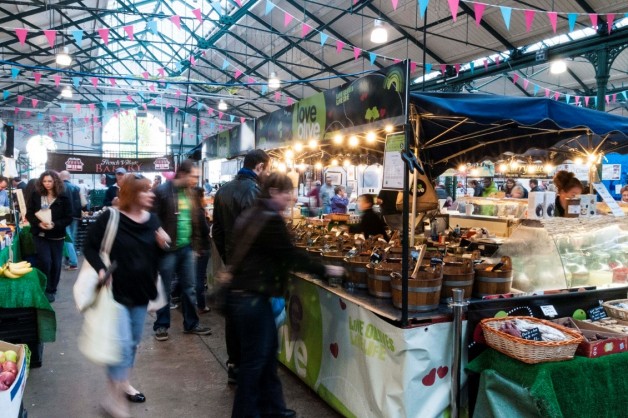 Belfast Sea Safari
A must for all Titanic fanatics. This 50 minute Belfast Sea Safari will take you on the route that RMS Titanic took through Victoria Channel at the speed she travelled at – 24 knots.  See the Titanic Dry Dock where she first went afloat and the iconic cranes of Harland and Wolff.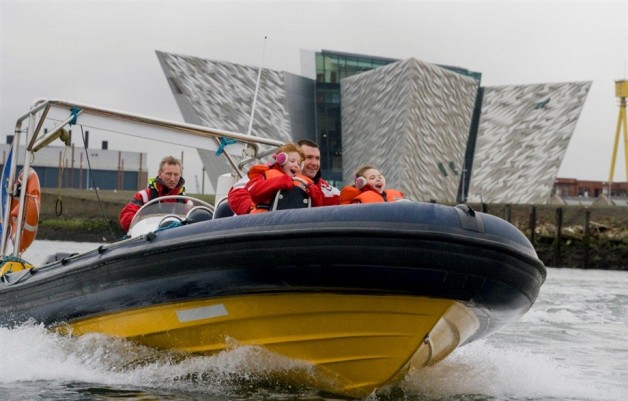 Titanic Walking Tours
Follow in the footsteps of Titanic's Builders on this fully guided walking tour of Queens Island, Belfast where Titanic and her two sister ships were designed, built and launched. The tour is a gentle stroll on flat ground covering about 1 mile lasting 2 hours with a café break of 30mins.
More info: Titanic Walking Tours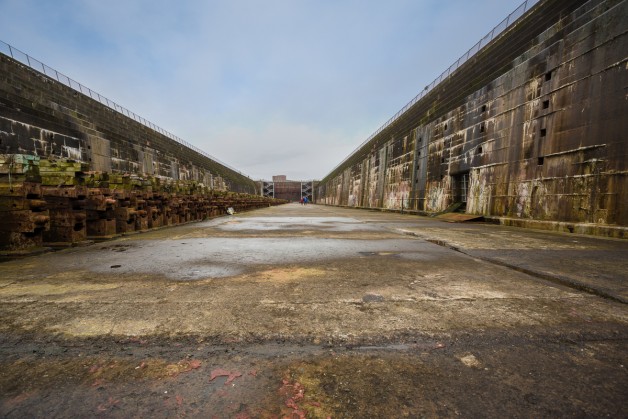 Lyric Theatre Tour
Ever wanted to find out what goes on backstage?  Take a behind the scenes tour of the 5* Lyric Theatre, Northern Ireland's only full-time producing theatre.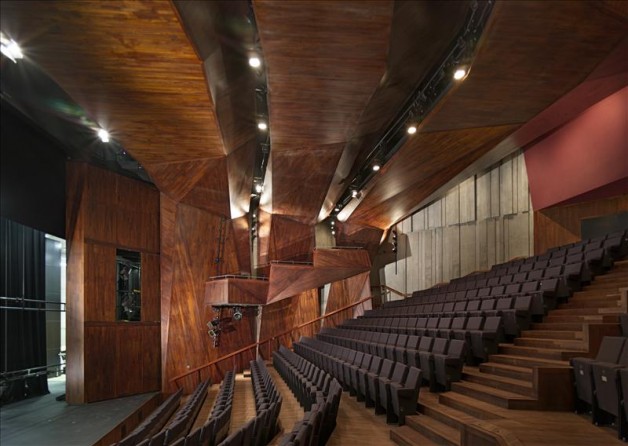 Belfast Music Tour
Enjoy a guided bus tour through the heart of a great rock and roll city, starting off at Ulster Hall. The tour includes Van Morrison's childhood home and the site of the old Wizard Studios where the legendary 'Teenage Kicks' was recorded by The Undertones for just £200. The tour finishes with a visit to the Belfast Music Exhibition.
More info: Belfast Music Exhibition and Tour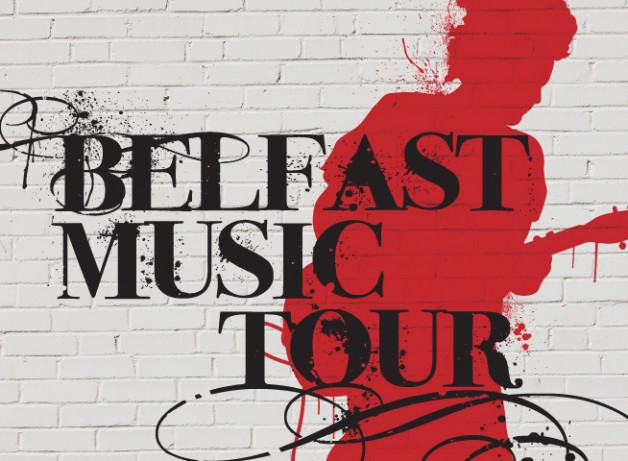 Belfast Bike Tour
Starting from the city's seat of learning, Queens University, you'll be in the saddle on your way. On the tour, you will visit the ancient site of the Giant's Ring and enjoy stories of bygone years while taking in the natural beauty of this unique area and much more.
More info: Belfast Bike Tour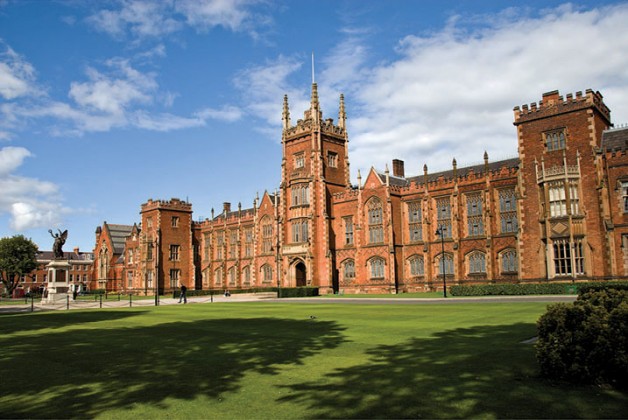 Hop on/Hop Off Belfast City Sightseeing Tour
The Belfast City Sightseeing Hop-On / Hop-Off open-top bus tour departs every 30 minutes from Castle Place in Belfast city centre.
The full tour takes 90 minutes and all tickets allow for unlimited travel for a 48 hour period. The comprehensive tour route showcases the city's most impressive and important sights.
More info: Belfast City Sightseeing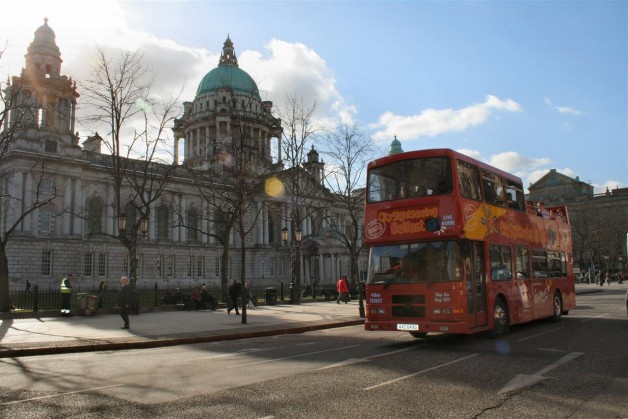 Why not book a short break in Belfast? Visit our website and check out some great offers: http://www.discovernorthernireland.com/offers/