Northern Ireland's principal airport and the second largest gateway on the island of Ireland, Belfast International Airport, has pledged its support for the Charles Hurst Motorcycles Dundrod 150 road race meeting, sponsoring the Dundrod 150 National race as part of the MCE Ulster Grand Prix Bike Week.

Taking place at the infamous Dundrod circuit just six miles from the airport, the event will attract over 50,000 spectators over the course of the Bike Week which runs from 6th to 12th August.
Deborah Harris, Public Relations Manager at Belfast International Airport said: "We're proud to sponsor the Dundrod 150 national race for the first time. The MCE Ulster Grand Prix is major event taking place right on our doorstep and we're looking forward to welcoming competitors, spectators and media from all over the world as they arrive for the event via Belfast International.
"On behalf of the airport I'd like to wish all riders a safe and enjoyable week," she added.
Belfast International Airport welcomed over 5.1 million passengers in 2016, marking a 17% increase on the year before. It boasts over 70 routes and has just launched new routes to both New York and Boston with Norwegian Air
Belfast International Airport welcomed over 5.1 million passengers in 2016, marking a 17% increase on the year before. It boasts over 70 routes, and remains the only transatlantic operator in Northern Ireland.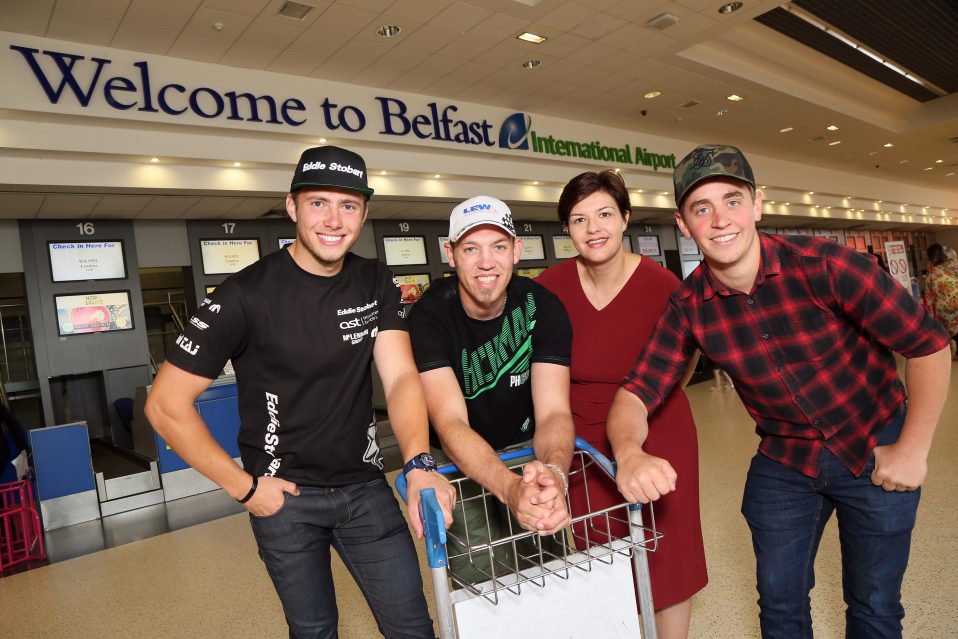 GYMCO – Sponsor of Ultralightweight/lightweight
Gym Co is the largest independent gym in Northern Ireland, operating from two premises located at the Devenish complex at Finaghy and Cityside Retail Park at Yorkgate.
Gym Co strives to do things differently, with a personal touch tailored to the business of fitness and providing an energising, exciting and unique workout. With the best equipment, as well as a dynamic and evolving range of classes to suit everyone, a workout at Gym Co is described as joy and not a chore.
Gym Co's partnership with the North's largest private healthcare means new customers as well as those signed up as members to GymCo can now receive special rates and discounts off treatments at 3fivetwo such as health screenings and eye tests, along with access to specialist consultants.
With the introduction of 'Generation' a protein, smoothie and coffee bar and plans for a state of the art spa at the Cityside location, Gym Co is most certainly an evolving brand.
Gym Co is excited to sponsor the Ultralightweight/lightweight class.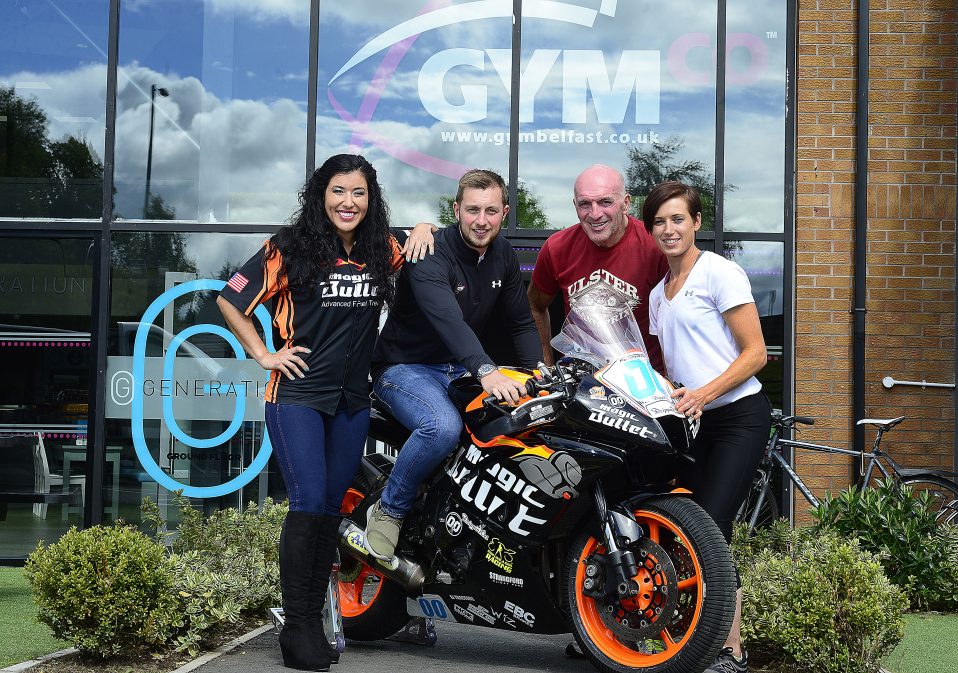 Topaz Airport Road Service Station – Sponsor of Dundrod 150 Superbike
Glenavy-born Randal Stewart and his family have run the Topaz Service Station on the Airport Road, located just 5 miles from the Dundrod Circuit, for 30 years. They have been a sponsor and supporter of the MCE Ulster Grand Prix for 10 years and this year will be hosting a Meet the Rider event at the service station on the Friday of bike week at 11am to which everyone is welcome.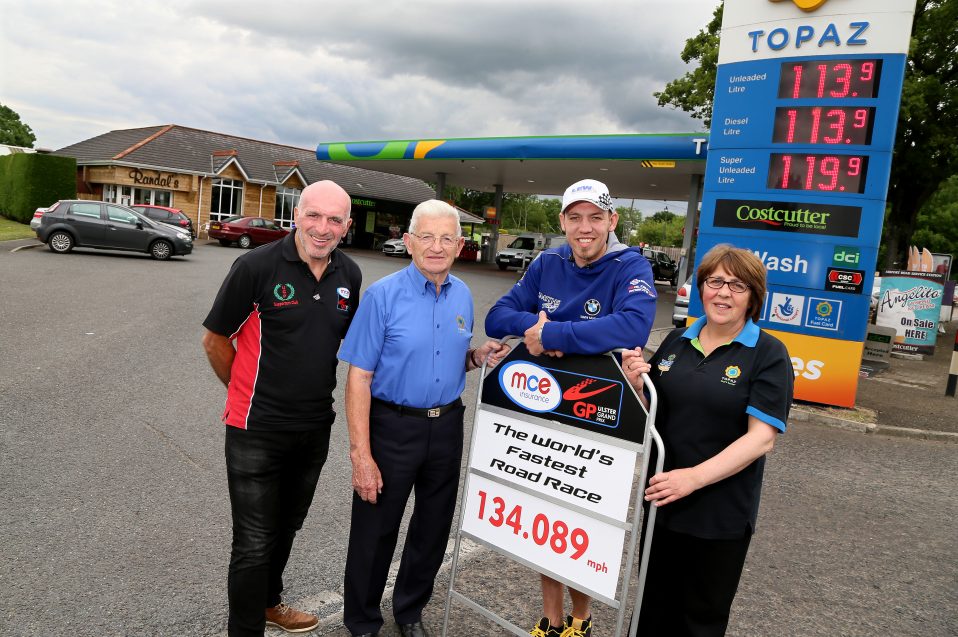 CVRS – media – Sponsor of the Dundrod 150 Supertwins
CVRS- media is a company that offers innovative solutions to athletes, allowing them to create, share or exchange information on a fact level and increase visibility of their brand and experience. The computer-mediated system helps them promote themselves in the appropriate way, to gain access to an enhanced fanbase.
CVRS – media is delighted to be sponsoring the Supertwins class at the Charles Hurst Motorcycles Dundrod 150.