When certain events in your own life make you reflect on the past, it transfers into most areas of life and it seems fitting that collectively we do the same for the World's Fastest Road Race; after all, the heritage of the MCE Ulster Grand Prix is what makes it such a unique event. Phillip McCallen has, most recently, retained my business as a Triumph customer (good recommendation on the Michelin's Phillip!). However, it might surprise many to realise that it was 20 years ago (dear God where does the time go?) that Supermac tamed the Dundrod Circuit.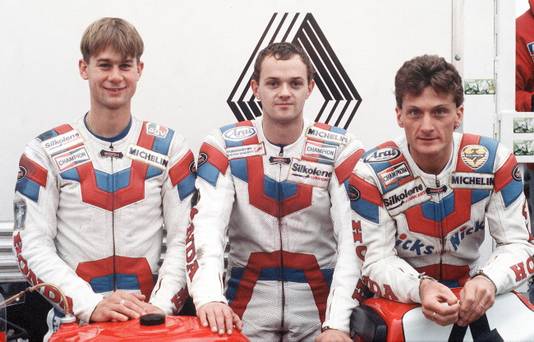 McCallen, a native of Tandragee, is one of the names synonymous with both road racing, and the Ulster Grand Prix. Almost exclusively riding Honda machinery during his career (except in 1999 when he rode for Yamaha at the TT), one of the epitomes images of McCallen is part of the Honda stable that included Carl Fogarty and a baby faced (although that might be slightly unfair to babies) James Whitham! Phillip was also a team-mate of Joey Dunlop at Honda; in 1991 Joey raced the RVF and Phillip the RC30 at Skerries.
McCallen's star had been rising steadily on the roads since the late 1980s, but at the World's Fastest Road Race his first victory was in the 250cc race in 1991, he then became the first rider to win four races in a single day in 1994, but it was twenty years ago, in 1996, that he truly owned the event, becoming the first (and still only) rider to win five races from five starts. With a crop of riders currently vying for wins the question of whether this record will ever be beaten has to be asked.
One could argue that he completely dominated that 1996 season, not only the Ulster Grand Prix; earlier in the year at the Isle of Man TT he won four races in one week – a tally which stood unbroken until Hutchy won five races in a week in 2010. Phillip had arrived at Dundrod following practice for the Thunderbike Championship at Brands Hatch where he had obliterated his rivals. Only Ian Lougher could have spoiled McCallen's Ulster Grand Prix party in the first 250cc race, but crashed out at the hairpin. McCallen subsequently won the second 250cc race with ease before taking the 600cc class and both Superbike wins, proving his versatility on a range of machinery and cc's.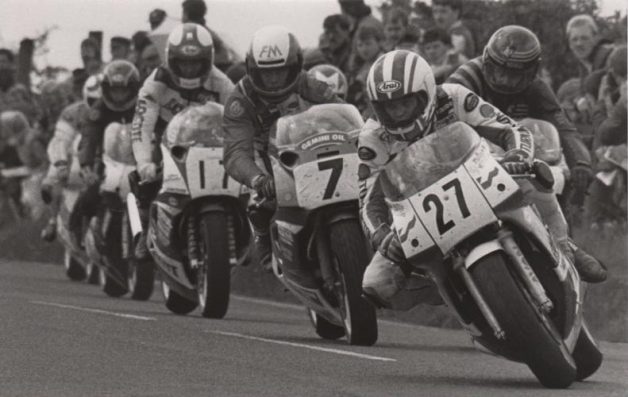 Throughout a glittering road racing career, Supermac won at the NW200, Isle of Man TT, Macau…the list goes on, but he said: "Dundrod is probably the best circuit of the three major international road races….it is a real rider's circuit." Now, Phillip can be seen in the paddock and on the grid carrying out media duties. A bit like Hutchy, Phillip is softly spoken and his analysis and commentary are a feature of the World's Fastest Road Race. But behind this must lie a steeliness and a fierce competitive nature; as he recently said, giving anything less than 100% on the roads means you will be beaten, the rider's commitment must be absolute. In order to win the races he did, this competitive instinct and determination to win should not be underestimated. If you visit Phillip's motorcycle dealership, hung high up on the walls, without pomp are his often scuffed racing leathers. A reminder of the racing glory – the next time I am up I must see if the 1996 Ulster Grand Prix dominating leathers are there!
If we skip forward ten years from 1996 to 2006, there was another domination, this time by Guy Martin winning four races – both Supersport and Superbike classes on the AIM Yamaha machines. Auspicious then that we are another ten years on…will we see a continuation of the anniversaries of dominations? Will 2016 follow from 1996 and 2006? If so, who is likely to rise to the top, will it be this season's top men: Michael Dunlop? Ian Hutchinson? Or will the Little General revisit his 2015 MCE Ulster Grand Prix form? Will Peter Hickman, who always goes well at the World's Fastest Road Race be unstoppable aboard the ZX10-R? There's only one way to find out and one place to be….at your favourite viewing spot at Dundrod in a matter of weeks!